Map of sustainable actions and plans
SUMPORT will allow some of the participating MED port cities to elaborate, update or harmonize their own Sustainable Urban Mobility Plans. Thanks to SUMPORT, port cities will test sustainable mobility solutions for their urban centres.
These actions will demonstrate and test solutions for the promotion of eco-friendly urban mobility and car-independent lifestyles in MED port cities. SUMPORT will start a virtuous circle in urban mobility planning by feeding the local SUMPs with the results of concrete pilot activities. The project will share lessons learnt and results through the e-learning platform, so to inspire other cities in the MED area to bet on sustainable urban
Participating cities will implement and simulate pilot actions benefitting directly citizens and visitors, and will evaluate the potentiality of long-term sustainable mobility planning provided by the SUMP concept.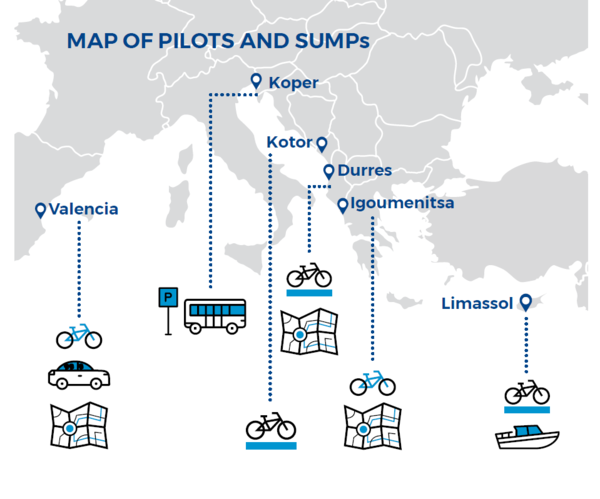 Read about SUMPORT's sustainable mobility actions