Final Publication
All our achievements in one place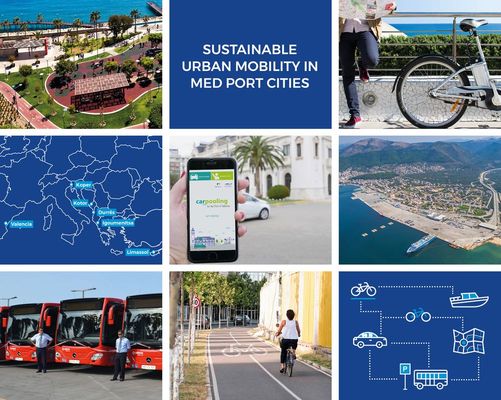 We are very proud to present our results and achievement, which are the contents of this final publication. Inside, you will discover about our cities, the partners that got involved, more information and details on our pilot actions and Sustainable Urban Mobility Plans.
Some highlights: during its lifetime, SUMPORT reached the following objectives:
Triplicated the number of bikes in Igoumenitsa and adding one more bike-sharing station;
Expanded the bike-lane network in Limassol, Kotor and Durrës;
Tested innovative e-bike sharing and wayfinding solutions in the Port of Valencia;
Implemented smart mobility solutions in Koper, including bus tracking and parking lots sensors;
Introduced a car-pooling system in the Port of Valencia;
Simulated a maritime connection along the seaside of Limassol;
Developed the first SUMP in Albania, in Durrës;
Updated the SUMP of the Port of Valencia;
Extended the principles of sustainable mobility planning in the Regional Unit of Thesprotia, harmonised with the existing SUMP of its capital city, Igoumenitsa.
Dowloand our publication at the link below!