SUMP in Durres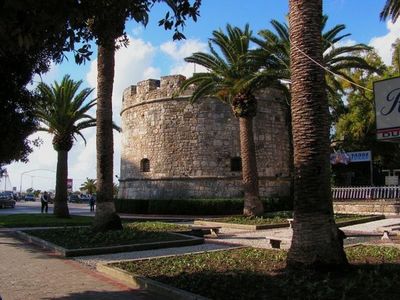 What is Durres SUMP about?
The Sustainable Urban Mobility Plan for Durres Municipality is strategic plan designed to satisfy the mobility needs of people and businesses in the city of Durres and their surroundings for a better quality of life currently and in the future. It builds on existing planning practises addressing all transport modes and takes due consideration of integration, participation, and evaluation principles.
What are we doing there?
The Government of Albania has already financed General Local Plan for the Durres Municipality which gives the main indications about the urban and infrastructure development as well.
It is the first time Durres Municipality is supporting a mobility plan for the city. There are not any previous plans for traffic management, public transportation, parking management etc. Traffic Data collection system is missing and there is not any study showing the origin and destination of trips. Traffic data collection is key element for the preparation of SUMP and is costly activity as well.
The objectives of the SUMP, aligned with the General Local Plan, are listed below:
To harmonize urban and territorial development with road, rail, shipping, air and public transport according to the mobility needs of persons and goods and within the Durres Municipality area.
To suggest an institutional, legal and financial framework for efficient planning, management and maintenance of the transport system of Durres Municipality and its surroundings, as a functional area.
To combine existing and planned investments which have been assessed primarily by Durres Municipality.
To identify additional investments needed in order to develop and better organize the transport infrastructure and services.
To develop scenario options and identify the most appropriate and sustainable solutions for integrated mobility.
To elaborate and agree upon an integrated Action Plan (the "Action Plan") including both the Durres city and the rural neighboring settlements.
To elaborate a general and specific set of indicators, regarding the mobility, socio-economic and urban development of the territory, which will be monitored in evaluating the effectiveness both the SUMP and its Action Plan, associated to the established objectives
Who will benefit from it?
Many people will benefit from Durres' SUMP: Durres Municipality Authorities; Public and private transport operators; Trade and business companies located within Durres Municipality area of influence; Transport system users. We also aim to make Durres a better city by engaging with relevant Non-Governmental Organisations (e.g. cycle lobby groups, transport user forums) and other stakeholders affected, directly or indirectly, by the Plans.
Partner responsible for development of the SUMP
Durres Municipality
About this pilot
1
SUMP developed
months
Timespan of the activity