SUMP Harmonisation in Thesprotia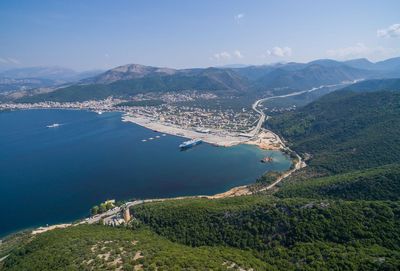 What is this activity about?
The objective of the project is to extend the basic principles of sustainable mobility in the Regional Unit of Thesprotia. SUMPs are developed for urban areas aiming to improve mobility and accessibility, to improve quality of life for the residents, employees and visitors, to ensure environmental and health benefits, to improve the image of the cities etc.
What are we doing there?
The activity aims to develop a plan for the extension of the sustainable mobility principles to all of the Municipalities of the RUTH (Igoumenitsa, Filiates & Souli), following the trainings and the EC/ELTIS Guidelines, and taking into consideration the SUMP of Igoumenitsa (elaborated simultaneously to SUMPORT Project), any development projects underway in the territory of the RU, the RU's characteristics (economic activities, geomorphologic and environmental aspects, domestic and touristic flows, etc.) and the opinions of local stakeholders (Igoumenitsa Port Authority, logistic & touristic operators, associations of citizens, etc.).
The development of a SUMP vision is extremely important based on the fact that a vision is an important qualitative description of the desired future. Two main analysis will be performed concerning the SUM Plans:
Strategic: connection between SUMP and other key policy documents

Helps develop vision and high level objectives.
Cohesive view on strategic issues relating to transport within urban area.
Guiding principles for specific problems and analysis.

Specific:

Define baseline "business as usual" transport system:
Provide a reference case of analysis and assessment of the measures.
Identify current and future mobility issues (problems/ potentials).
Who will benefit from it?
The target groups addressed are Local Authorities Municipalities of Igoumentisa, Souli and Filiates), R.U. of Thesprotia, Police Authorities, Port of Igoumenitsa, Chamber of Commerce, Public Transport Administration, Forwarders/ Suppliers, Custom Authorities, University, Residents.
Partner responsible for the action
Region of Epirus/ Regional Unit of Thesprotia (RUTH)
About this pilot
1
SUMP Harmonisation
months
Timespan of the activity