New Bike Lanes in Kotor
Objective of the pilot
Our goal is to create a new bike lane connecting Kotor old town to sv. Stasije so that people can safely use it and reduce pollution and congestion during the summer months. This pilot project anticipates, to the extent allowed by the existing limitations, to adjust as much as possible the existing coastal road from Sv. Stasije to the Kotor's Old Town, for the use of cyclists, without interrupting the road's main function.
What are we doing there?
Like all other coastal cities in Montenegro, Kotor faces growing traffic problems during the summer season. In addition to typical seasonal problems related to increased number of vehicles in the traffic network, lack of parking spaces, a large number of tourist buses and problems with finding adequate places where they can stop and park, a large number of pedestrians, etc., Bike lanes are an essential tool to foster sustainable mobility. Indeed, cycling is now one of the most widespread sustainable forms of traffic and this trend is steadily increasing. The total length of the planned route is about 5 km, and it has a great importance in the city's overall traffic network because it extends in parallel with the Adriatic Highway along an inhabited area and serves as an alternative road used to ease the main traffic flow.
The planned route of the bike lanes overlaps to a certain extent with the future EuroVelo route no 8 (see image below). The process of defining the exact trail for EuroVelo 8 route has just begun at the national level, and the experiences and solutions resulting from SUMPORT project will for sure be used in that process, as well.
Who will benefit from it?
The target groups are people living in the area who have the need to travel to central city zone, as well as tourists staying in the area or passing through it and can use this road as a safer and more comfortable option for cycling
Partner responsible for the pilot action
City of Kotor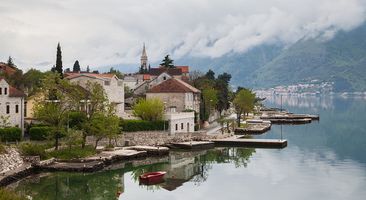 About this pilot
5
km of bike lanes

months
Timespan of the activity