Extension of bike-sharing system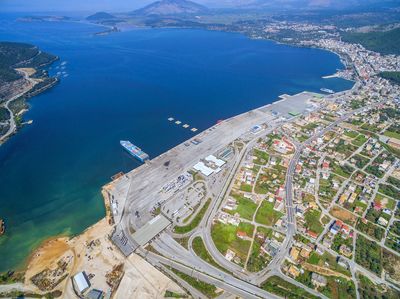 Objective of the pilot
A bike-sharing system is a network of bicycles and stations that allows users to make short trips (1-3 miles ≈1,7 – 4,8 km) quickly, conveniently and affordably. The simple act of getting more people on bikes benefits public health, reduces motor vehicle traffic congestion, and improves access to economic opportunity.
What are we doing there?
The existing system was installed by the Regional Unit of Thesprotia under the pilot actions of the project "ADRIMOB" (Sustainable cost MOBility in the ADRIatic area) implemented under the European Territorial Cooperation Programme IPA ADRIATIC 2007 – 2013. In the framework of SUMPORT project, Regional Unit of Thesprotia examines the possibility of extending the provided services of the operational bike sharing system, by:
installing a third rental station and
increasing the number of the available bicycles from 10 to the current situation to 30 in total (20 new bicycles will be obtained).
Who will benefit from it?
The target groups addressed by the pilot activity of the extension of the bike-sharing system in Igoumenitsa are residents of Igoumenitsa and citizens of other municipalities of Thesprotia, tourists, students, other visitors, tourism professionals, employees, commercial shops etc.
Partner responsible for the pilot action
Regional Unit of Thesprotia (RUTH)
About this pilot
20
New bikes