Carpooling in the Port of Valencia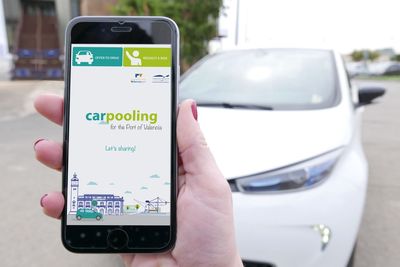 Objective of the pilot action
The objective is to test a carpooling system to the port workers improving the land use of the port facilities and diminishing the CO2 emissions produced by commuters to the Port of Valencia.
What are we doing there?
The pilot will test a carpooling system in the port, allowing workers of the port to share their own cars, reducing the number of vehicles with only one person onboard. This system is particularly useful for destinations with a high number of daily commuters, such as the journey-workplace.
Who will benefit from it?
The target group is the workers of the Port of Valencia
Partner responsible for this pilot action
Valenciaport Foundation
About this pilot
1
developed app
months
Implementation time